Kansas City Roofing Contractors & Remodelers
When you need a truly experienced crew of dependable roofing contractors for your next project – whether it is specialized re-roofing, remodeling, or general repair – call RyanConstruction Systems, Inc. Our Kansas City, roofing company and general remodeling construction technicians have the training and knowledge from which you can benefit greatly! We handle a wide array of remodeling and roofing projects, big and small! Our residential services include installation, maintenance, and repairs. Our superior quality roofing services are products of our meticulous efforts towards textbook-perfect techniques! At Ryan Construction Systems, Inc. the roofers in our Kansas City roofing company and remodeling construction projects are trained by the professionals and manufacturing companies in the industry to perform the best methods in the safest ways.
We pride ourselves on our upkeep of technology development within the roofing industry as well as constant effort to stay current in installing methods and repair care. So much so, thatwe are fully GAF Certified, insured, and carrying a 97% rate of customer satisfaction! GAF Materials Corporation, as the largest manufacturer within the roofing and construction industry in North America, qualifies only 3% of all roofing contractors as GAF Certified. This is due to the rigorous standards GAF holds its certified contractors up to. For example, fully licensed with at least $100,000 of insurance protection, and proving an obvious and long-term goal-oriented commitment to roofing services by reputation and undergoing constant training. The Ryan Construction roofing company in Kansas City, MO carries this certification proudly and aspires to constantly uphold the professionalism and integrity with which it carries in its title.
The Most Qualified & Respectful Roofing Technicians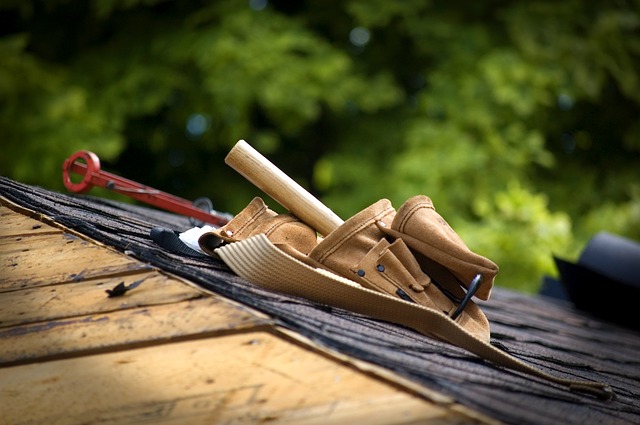 As your local premiere roofing company, we are not only GAF Certified, but we are also in excellent standing with the Better Business Bureau. Our adherence to strict, professional policies of quality workmanship and customer commitment has lent us an A+ rating.
Our Kansas City roofing company and remodeling construction on-site project managers from Ryan Construction Systems, Inc. have been working and undergoing training for updated roofing methods for decades! They understand how to respect every home they work with, in, and on as if it were there own. They leave every site cleaner than they found it and always strive to treat the property of every client with absolute courtesy.
The Importance Behind Remodeling
Remodeling your residence, whether interior or exterior, is always an excellent way to make your house a home. Making a space your own, which reflects your sense of comfort and style, is an excellent way to make your mark and enjoy your property through and through. Taking pride as a homeowner only makes sense; it is your property from top to bottom. Modifying and improving upon it in a myriad of little and large ways can both add to the property's value as well as provide your own peace of mind from living in an entirely cohesive environment.
Interior Remodeling: You should always be able to look forward to going home. That means your home should feel inviting and comfortable inside as well as maximizing its efficiency for the sake of functionality and ease. Your interior space is always capable of being both functional and stylish or beautiful. The favorites among interior remodeling projects include bathroom, bedroom, and kitchen remodels. Many individuals, couples, and families look toward improving their living space and these are just a few ways to accomplish that.
Exterior Remodeling: The way your house appears on the outside should reflect your sense of style and welcoming gesture as it is the first impression made on any guest or visitor. This can involve the decor of the gutters and siding or the size of your porch or even the material of your deck. Regardless of what theme you want your home to cast towards your neighborhood and your guests, the remodeling team of professionals at Kansas City's premiere roofing and construction company, Ryan Construction Systems, Inc. can accomplish it!
For the best workmanship within budget, call us today!