GAF Certified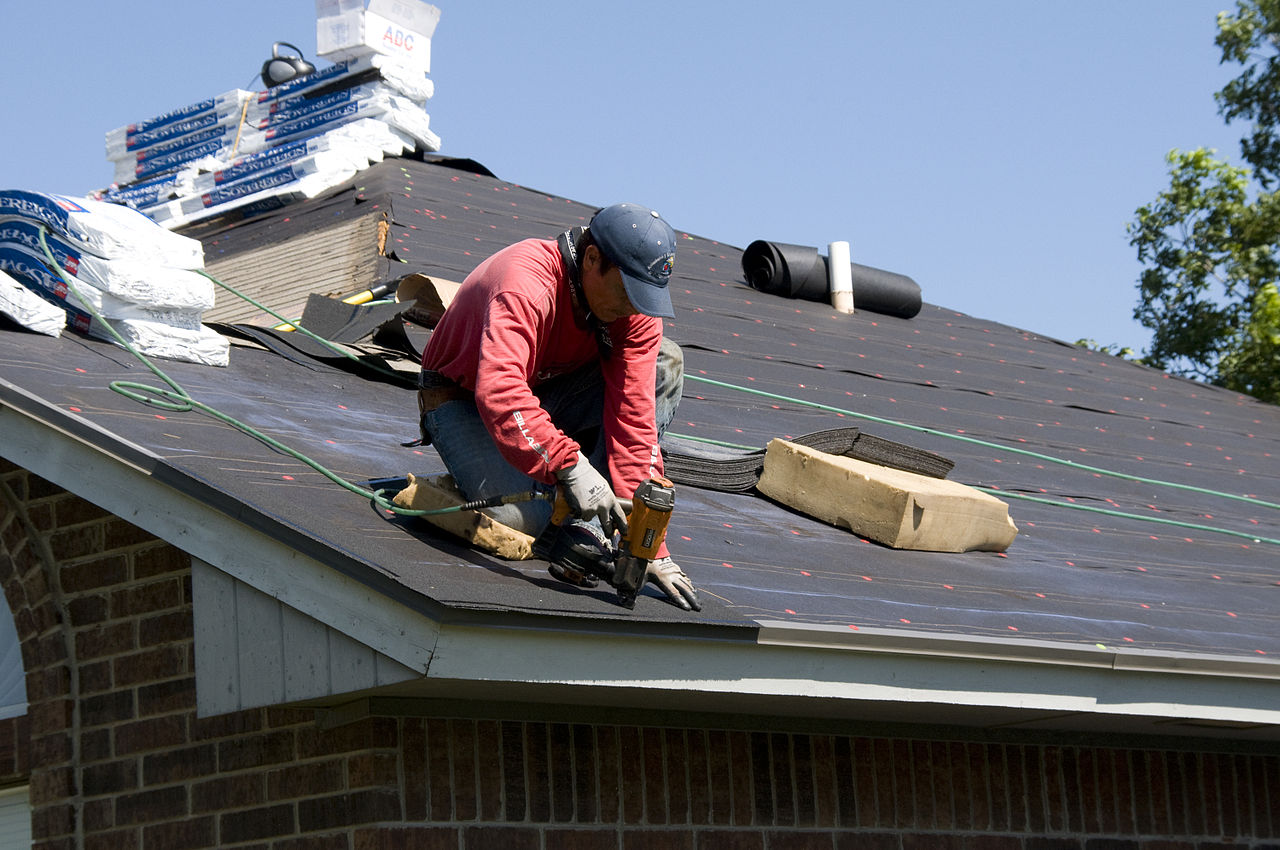 Looking for a GAF Certified roofer or professional contractor in Kansas City? Call Ryan Construction Systems, Inc! We have been providing roofing and construction services for Kansas City, MO and many surrounding cities since 1986. We pride ourselves on our record of excellence. In recognition of our outstanding years of superior quality service, we have been honored with several titles of excellence and undergone the expert training for our GAF Certification! 
GAF Certification

GAF Dedication
A new roof installation is one of the biggest investments you will make as a homeowner. It is

vital that your roof remain strong and unyielding against the worst of weather, year-round. A strong and healthy outer roof keeps your interior safe from leaks, mold, rot, and more. Choosing the right contractor for an installation can be a trial, but knowing the weight of certain credentials over others in the market can make recognizing the more professional and legitimate choices so much easier.
Being GAF Certified is certainly a big deal to any roofer or contractor who has worked hard enough to earn the certification. GAF is the largest construction and roofing manufacturer in North America. They've provided both commercial and residential components for more than a century. Their products are known to be among the best as roofers, contractors, and architects all over the United States have rated them #1 routinely for years. As GAF has proven its dedication towards providing the best, safest roofing products for their customers, they expect no less of the roofers who use their product. It's why they set up a GAF Certification program – to mark and promote the roofers who follow their mission of successful, customer-focused services.
What Makes a GAF Certified Contractor?
A Factory Certified GAF Contractor has been required to go through a rigorous vetting process, the least of which includes proving:
They are properly licensed within the state that they operate in
They are adequately insured for the protection of their clients
They have earned a quality reputation after years of serving their community
They show an earnest commitment to keeping up with professional training for constant assurance in quality installations.
Because of the rigorous requirements and proof of meeting these requirements, only 3% of all roofers are qualified to be GAF Certified roofing contractors. GAF Certified contractors are provided with extensive educational materials developed and compiled by the same technical experts designing and distributing the products used in installations. These materials not only offer an all-inclusive understanding of the construction products and materials being used, but also the latest roof installation techniques in using them.
Due to this level of training and available learning material constantly available and constantly updated, GAF contractors are also authorized to offer enhanced system warranties!
Other Associations & Certifications
BBB Accredited Business: A+ Rating
The Better Business Bureau was formed with the mission of advancing marketplace trust. Essentially, it holds the businesses which register as accountable for claims of trustworthiness and customer care. By rating companies on the feedback from their clients as well as how each company responds to negative feedback and grievances, the BBB is encouraging honest practices with reliable services as well as a safe environment to receive constructive criticism.
Sun Tribune's "Best of the Northland"
We at Ryan Construction Systems, Inc. will continue to work towards giving Kansas City residents our GAF Certified roofer and professional contractor expertise! We only provide the highest level of professional service and look forward to working with you! Dial (816) 741-1941 and schedule an appointment today.